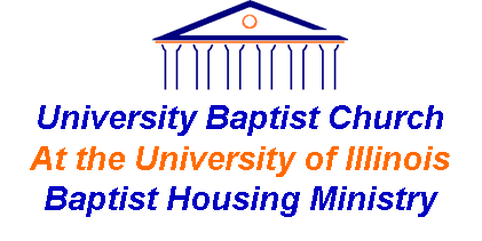 Why Give?

The University Baptist Church and Baptist Housing Ministry is a non-profit organization that relies on the generous donations of alumni and friends to keep our ministry running. University Baptist Church serves the campus of the University of Illinois and and the majority of its congregation are students. Since most students are on limited income, their offering does not fully cover the costs of the church. We receive support from donors, grants, and other sources to supplement offerings.
The Baptist Housing Ministry offers cooperative Christian housing to students. Residents' rental fees cover annual operating costs, but other funding is needed for future maintenance, management, facilities, and other costs.
We ask that potential donors join in a partnership with us to help with our mission to the University of Illinois.
For more information about any type of contribution, please contact our Advancement Coordinator at (217)344-0484 or at advancement@uofibaptist.org
You may donate online here.